Click to Get Started
The Wag Central indoor pool is open to daycare and boarding clients as well as anyone who just wants to bring their dog to swim. During your pup's first session, they will meet with our swim coach for evaluation. In this session, all furry friends will get properly fitted into a life vest, which must be used until they're proven to be a strong swimmer. To establish a good routine at the pool, we will slowly acclimate your pup to getting their paws wet and using toys to lure them in deeper. Teaching a dog to swim takes patience, time, and encouragement, as well as a safe environment (like the Wag Paddle pool) where they can adjust to the water at their own pace.
After the first swim, our swim coach will recommend either continuing assisted swims to repeat positive exposure, or unassisted swims for those who swim well independently, to help burn off energy and leave tails wagging!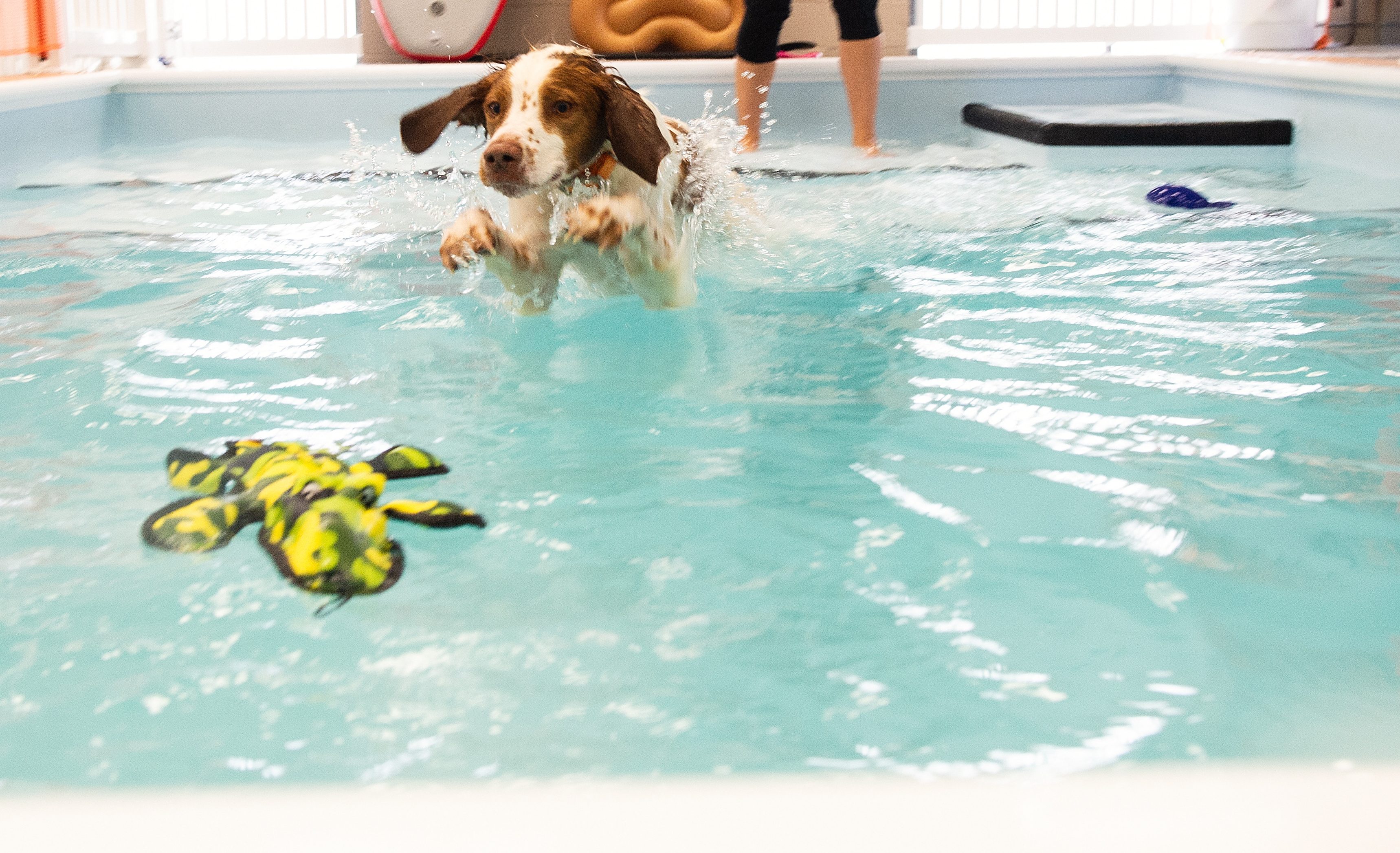 Swimming may not be appropriate if your dog has:
Heart or respiratory conditions
Suffers from seizures
An open wound or infection
Not all dogs can swim or enjoy swimming, Wag Central promotes an environment of fun and safety. If our staff senses that our pool is making your dog stressed or fearful, swim time will end immediately.
Swimming Benefits
Relieves pressure on the joints and allows muscles to relax
Strengthens and retrains muscles
Strengthens and supports joints and ligaments
Improves circulation
Excellent cardiovascular exercise (20 minute swim = brisk 4 mile walk)
Superior weight loss aid (in conjunction with proper diet)
Resistance of the water increases range of motion
Improves confidence, relieves anxiety, reduces stress