Click to Get Started
Puppies are welcome at Wag Central any day of the week, however, our puppy enrichment program, Pupster Academy will help set your puppy up for success! The program runs on Mondays and Wednesdays from 9am-5pm at Wag Central. During these sessions, we will create small groupings of puppies based on age (16 weeks – 18 months) and work on appropriate activities including:
Small group social structured play with appropriate play partners
Short training sessions
Massage/ bonding stimulation
Swimming and/or specific exercise
Sensory tasks
Agility challenges
And more! 
Throughout the day, you'll receive texts and pictures of your puppy's progress. We will be rewarding your pupster with training treats and will check your pet's notes for any allergies, please let us know if anything changes.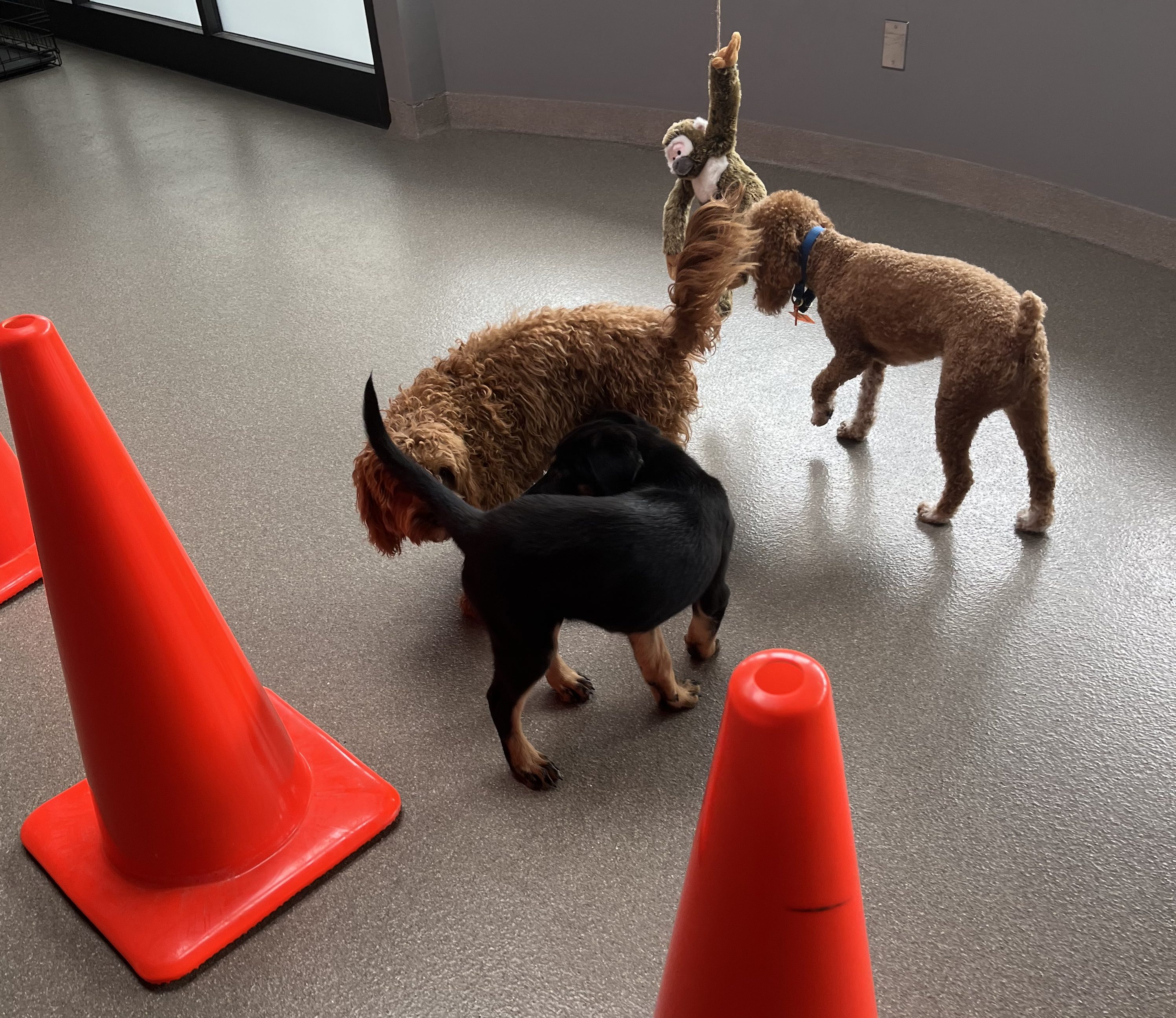 ---
Requirements:
This looks like a lot, we know. Don't be intimidated, we're here to help! We care about the health and welfare of your puppy and all of the puppies who come to Wag Central, so we're ready to assist in any way we can to make the process of enrolling as easy as pie. Just give us a ring, and we'll get through it together.
Let's meet! Come in for a personality profile so we can meet your pup, talk about the breed, and explain our program.
Proof of vaccination must be received on or before your puppy's first day. Puppies will not be allowed to participate without proof of vaccination from a licensed veterinarian.
The following vaccinations are required for puppies aged 8-11 weeks: One round of DHPP, Bordetella.
The following vaccinations are required for puppies aged 12-16 weeks: Rabies Vaccine, Two rounds of DHPP, and Bordetella.
Leptospirosis and Influenza Bivalent vaccination requirements are waived for puppies under four months of age.
ALL puppies, regardless of age, must have a negative fecal for ova, parasites, and Giardia—please be specific with your vet about this testing.