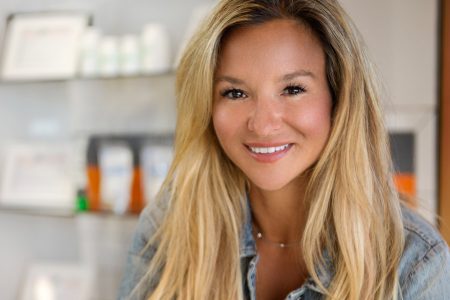 Angela Pantalone
Owner| Chief Tail Wagger
The creation of Wag: With degrees in early childhood education and health science, the transition from teaching humans to teaching dogs came naturally to me. Having traveled the country visiting top notch dog care facilities, attending trade shows, studying dog behavior, becoming a dog trainer, purchasing and rehabbing this building, my dream to create an amazing social hub for pups has been born here in Stratford, Connecticut.
2-legged and 4-legged kin: Three 2-legged kids you will see at Wag Central, Annie, Ellie, and Gus. Three 4-legged kids Lulu, Betsy and Chance.
What makes you wag about Wag Central? Everything! Everyday I get to meet great families with amazing dogs, lead a fabulous dog-loving staff, plan activities to keep our waggers mentally and physically stimulated, and contribute to the future creation of the well-socialized dog!